About Sunnydale Garden Centre
Covid-19 update
Santa's Grotto!
Unfortunately this year has become synonymous with cancelled plans and rescheduled events due to COVID-19.
With the current restrictions and potential risks in mind we are saddened to announce that this year Santas grotto will NOT be opening at the garden centre.
It was not an easy decision for us and we realise that children will be disappointed but the health and safety of staff, customers and Santa himself have to remain our highest priority.
Although Santa won't be in attendance he has sent us a reindeer-mail post box for children to post their letters to him. The post box is situated within our Christmas department.
We hope that you have a enjoyable safe festive season with your family and friends and hopefully Santa will be able to return to the garden centre grotto in 2021.
Update 11th May 2020
Under the new government guidelines, garden centres in Wales are allowed to open to the public as of Monday 11th May 2020 as long as precautions are made with regard to social distancing.
Here at Sunnydale Garden Centre we will be implementing new measures to ensure the safety of both our customers and our staff.
We ask all of our customers to please be aware of these measures and to make allowances for the changes when shopping with us.
As in many other shops, Customer numbers within the store will be limited and to allow for this there will be a spaced queuing area outside, customers will then be advised by a member of staff when they are allowed to enter the store.
To assist with the limiting of customer numbers we will only be allowing 2 members of each household into the store at any one time and ask that under 16s not be brought into the store.
We will also not allow customers to bring in​ dogs (except for assistance dogs) for the foreseeable future, Dogs should not be left in cars either so please leave them at home.
The store will have navigation markers and signs to aid customers in finding the products that they are looking for and to aid with social distancing.
Face coverings are to be worn by customers and staff for those who are not exempt from wearing a covering.
The Till area will have spaced queuing, as well as screens for the protection of staff and customer alike.
We ask that customers pay by card if possible and our contactless limit has been increased to £45.
Sanitizer stations will be sited around the store in key areas, for example near the tills and customer toilets
Please be responsible and respectful to both staff and other customers, these are difficult times that can be frustrating but we are all in this together and only by working together can we reopen with safe and relatively stress free conditions.
We are still making home deliveries for those that cannot visit our store.
Thank you.
Sunnydale Garden Centre opened in May 2001, taking over the site from a local company which had operated there since 1995.

Since taking over, we have made large scale investments into the business, developing the existing site as well as expanding the already extensive plant area. We now offer one of the widest selection of shrubs, climbers and herbaceous plants in Wales. New and unusual plants are a speciality of our well presented plant area.

Improvements have also been made in the shop. It was entirely re-roofed and new buildings were constructed. This has allowed us to introduce new products and expand the range of products sold. Many Garden Centres have reduced the area given to core gardening lines such as chemicals, tools, seeds, watering etc. to make room for extra lines like gifts. At Sunnydale we have ensured that all the main gardening lines have been maintained, in fact some areas have been expanded, along with expanding the gift ranges. Sunnydale is now one of the areas largest stockists of Yankee candle products.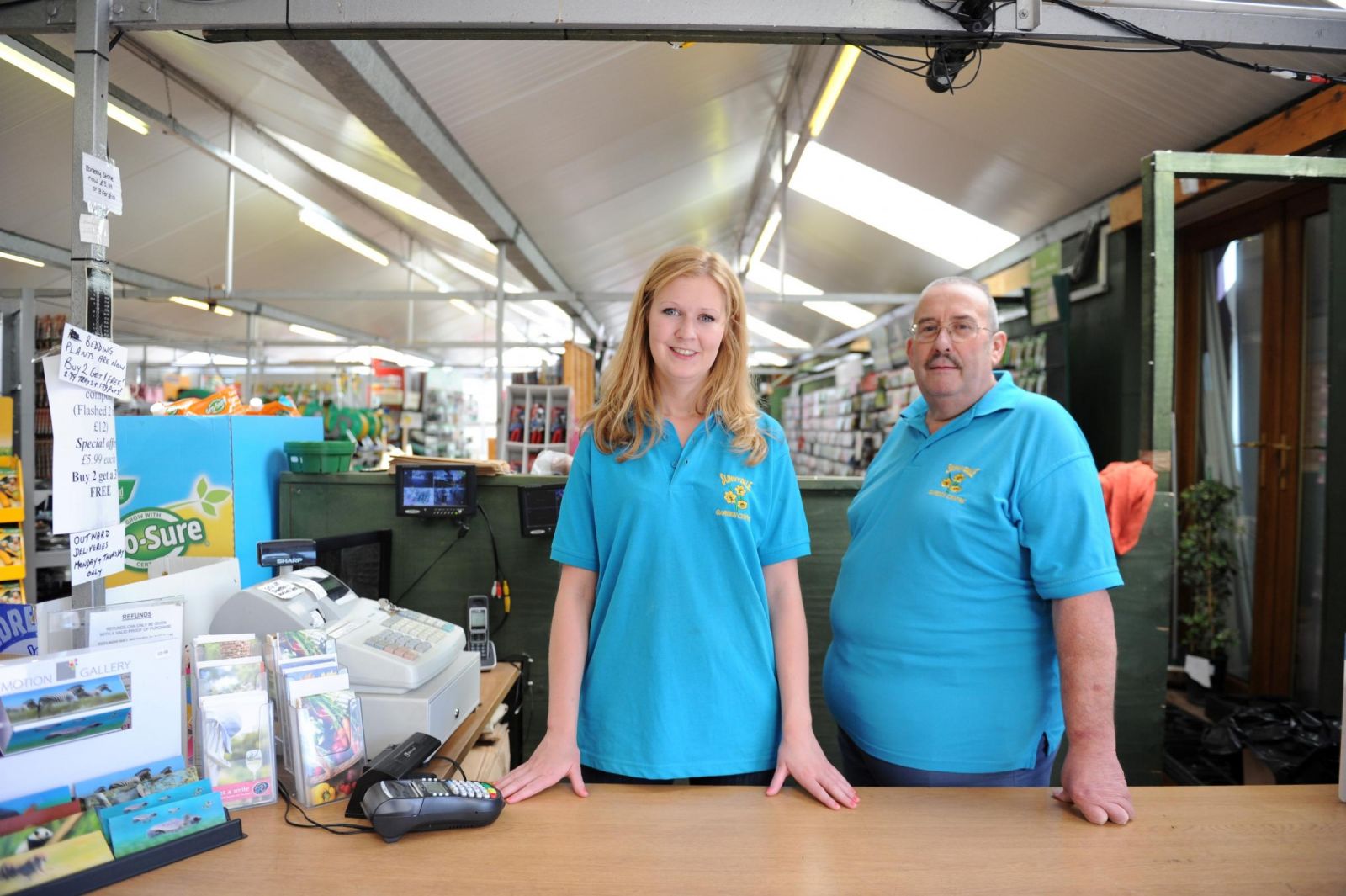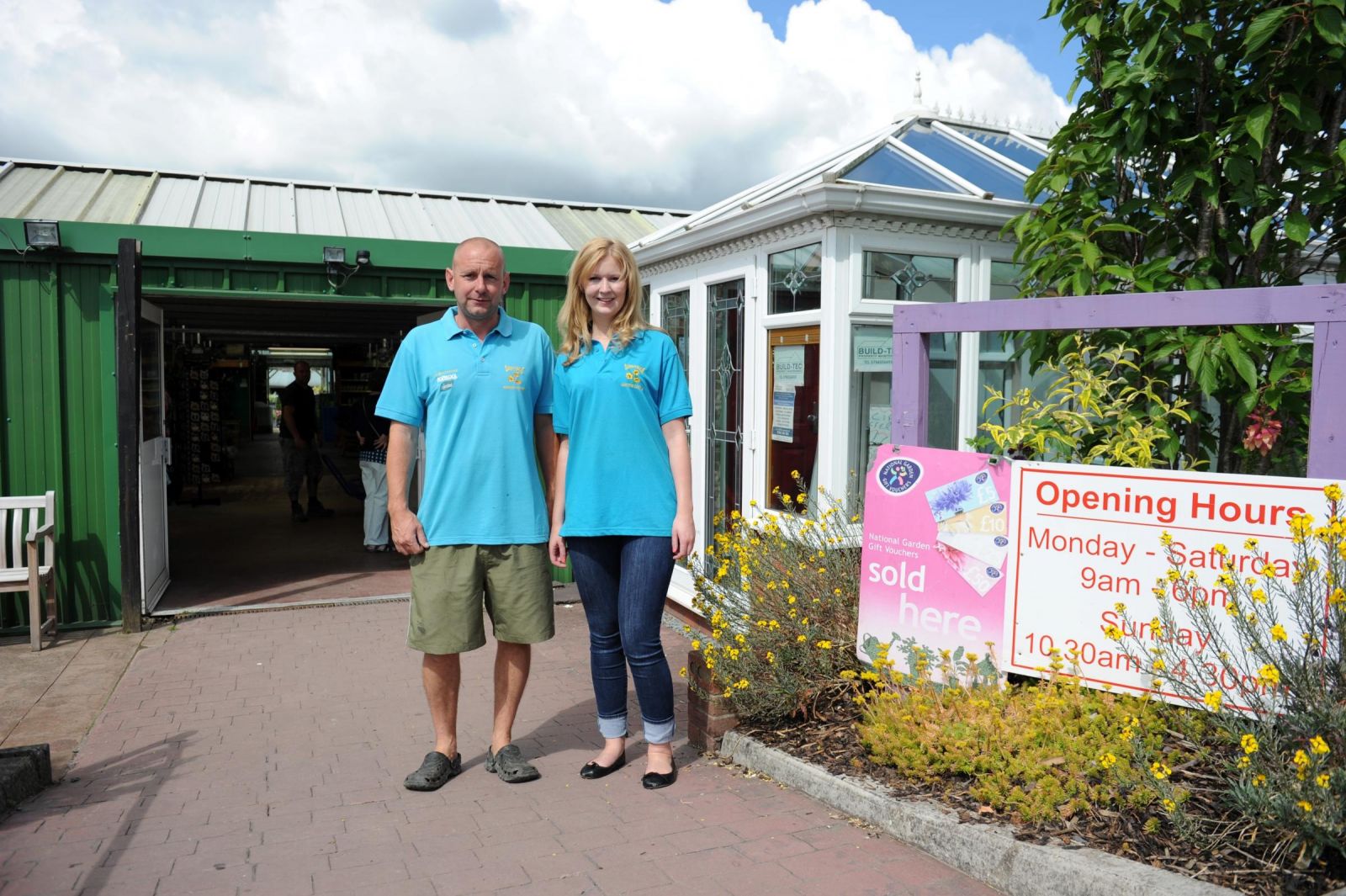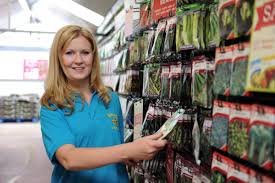 We offer expert advice from well-qualified staff on all aspects of plants and products that we sell for the garden. There is a strong emphasis on quality, price, range and above all good service to our customers.

As well as our excellent range of plants and shop items, we also specialise in a huge range of terracotta, slate and glazed pots that are sourced from all over the world, many at heavily discounted prices. Our range of stone pots and ornaments is second to none in South Wales.

From spring 2009, Sunnydale has entered into a buying group with its sister Garden Centre at Caerphilly to buy a large range of garden furniture. This has allowed us to massively increase our range of furniture on offer as well as making it very competitively priced.

As the furniture range leaves in the autumn it is then replaced with a range of Christmas decorations, and, at the end of November one of the regions finest selection of real Christmas trees arrive. Sunnydale has an enviable reputation for its Christmas trees, both for quality and selection as well as the excellent staff service to help select just the right tree, all done under well lit undercover areas.

Sunnydale Garden Centre also benefits from one of the countries leading aquatic centres run by Maidenhead Aquatics, who offer a superb range of tropical, marine and cold water fish, along with ponds, pumps and numerous other accessories for the fish enthusiast.